---
In the Retail Room
You may have heard that we launched our
2015 Tasting Series
with Jordan last month, and it was a huge hit! Extremely educational, sensorially significant, and tasty tasty tasty, this first session showed how differently the same varietals can be, all due to the all-encompassing influence of terroir. Check out Jordan's post-game analysis
HERE
.
These tastings are
limited to 20 tasters
, and there are still ten spots available for the next tasting on
Wednesday, April 15
(
RESERVE HERE
)! Come celebrate Tax Day in style as Jordan surveys a span of one of his favorite grapes, Syrah (
MORE INFO HERE
). If we still have some, a good bet is that
Boneyard 2010 Syrah
will be making the tasting list! Reserve your spot early, this will fill up! Check out the full season and details
HERE
.
Our partner winery,
the Boneyard
, has also just released the
2015 Boneyard Package
. All previous allocations have been fulfilled, and there are just a scant
50 packages
available for purchase. If you'd like to secure a
2015 Boneyard Package
, as well as getting on the allocation list for 2016 and beyond, you can do so
RIGHT HERE
. Get in on the Boneyard early – there
will
be a waiting list in the future.
As you probably know, we pour our wines exclusively in Riedel stemware in the Tasting Room so as to showcase our wines in the best possible manner. But what did we use prior to Riedel? Quality stemware from Ravenscroft and Schott-Zweisel, that we are offering for a steal! Seriously nice stemware at a seriously low price! $2 per stem, while supplies last. Next time you are in (and we hope that's soon!) grab a couple or fourteen!

Want to taste some wine in a relaxed, elegant setting, overlooking a gorgeous property? Well, check out our
Premier Tastings
every
Saturday at 1 pm and 4 pm
. This month we are surveying the differences that terroir and vintage can have upon the influence of the wine. Each Premier Tasting is limited to 12 tasters so book a reservation today! Don't forget, Vine Club members receive 50% off the tasting price. Contact us
HERE
to book a spot. Hope to see you all soon!
---
In the Club
When was the last time you came in to enjoy the
Vine Club Lounge
? Well, that's too long! Come on out and enjoy a tasty bite created for us by the
Wine Kitchen
, relaxing upstairs with a bottle of wine as you while your Sunday away, recharging for the week. Musical requests accepted and piano ticklers welcome!
Hope to see you soon!
---
At the Show
The
2015 Summer Concert Series
schedule is alive!!! It seems like every year we just keep on getting better and better acts, and this year is no exception – all killer, no filler! Check out the full lineup
HERE
.
Remember, if you're a Vine Club member, you get a two person season pass for $50 – perfect for bringing and entertaining the in-laws, neighbors, out-of-town visitors, or 12-year-old kids! Get your
2015 Summer Concert Season Pass HERE
! It's gonna rock and roll all night (or at least until 9 pm or so…)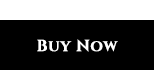 ---
In the Vineyard
This winter much like last year certainly made it uncomfortable for our vineyard crew at times. That said the job had to get done and no one complained. This is a very important time in the vineyard, as are all times… This has been the time we have been pruning and we have just completed it. Now we just need to tie all our new canes down and the vines will be ready for the new season that will likely start in the next 4-5 weeks with bud-break.

The main tasks at the moment that have crucial impact now that the vines are pruned is simply soil maintenance. We have started to do some practices that many in Virginia don't do. We are now going through to rip and till every other row and plant rye to the opposite rows that were ripped last year. It is certainly work that is done in other regions but here many wineries don't want to have bare rows because they want to create competition for their vigorous vines. We don't have a very vigorous site and our vines are starting to get older so need less competition. We also do this to help force our roots to dig deep instead of horizontal staying close to the surface. The result of that is that the roots find themselves in a more consistent environment where they can get moisture in dry years and not be saturated in wet years. On top of that we get more "wisdom" from the vine as they get into more mineral driven soils and rock. The result shows in the wine with better minerality and a wine more true to the entire site.

These tasks will only last us about 2-3 weeks which is great because we also have to get 13 acres of land prepped for planting this spring and still be ready for bud break. It will be a busy time and we can't wait!

---
In the Cave
Well each day that I show up to work right now it seems I get a bigger smile on my face. We have got through our largest bottling of the year (it was soooooo cold) and the cellar is back to a calm place. That means it is time to taste, taste and the taste some more.
The reason I am smiling so much is we are working through our 2014's and I have to say they are probably the best ever from here. I know it sounds cliché and like I say this every year, but the 2014's are on a whole new level. Let's be clear, the vintage was not as great as 2007, 2008, 2010 or 2012, but I feel like we have grasped our cellar and vineyard more than in any of those years. It really was all started from the fact the vineyard was in the best condition I have ever seen it in. This year was precision farming and some added techniques and input were put forth. There was a lot less reliability on unsustainable pesticide maintenance and more on how we can get away from as much as possible and revitalize the land. In doing that it requires are far keener eye and attention to detail. Kevin, our vineyard manager offered that. The result was some of the most balanced fruit I have seen come in our cellar. It was stunning really.
In the cave we also aimed at the top of precision. We created even more sub-block and sub-lots than usual, we have completely separated all fractions from the press, we have worked toward a more suitable barrel program and really we have just got more understanding of our terroir by another year. The wines are profound.

We now look forward to the Spring months when we will have our final decisions from these tastings and the young wines will have their first racking and much of the wine will get blended with its new found companions. It is an exciting time in the bringing up of these young wines and we can't wait to get at it.

---