---
In the Retail Room
We've got lots and lots of very cool things lined up for 2015, and the first BIG ONE is just a week away. But first… Wine Time!

This past weekend the 2012 Boneyard Cabernet Sauvignon hit the Tasting Menu and take if from Ally, it is tasty! Come check it out in the Tasting Room and see for yourself. We've pulled the
2011 Boneyard Cabernet Sauvignon
and have just
one case left
of this awesome juice. If you want to grab the last of it, you can order online or by giving us a call. It is, as they say, not long for this world! Also, there are only 4 cases left of our exquisite 25th Anniversary wine,
2013 Nevaeh MCMLXXXIX
, so now is the time to get this once-every-25-years beauty!
On Wednesday February 18, we're launching our
2015 Tasting Series with Winemaker Jordan Harris
, and this first session promises to set the bar really high for the rest of the season! Each tasting is
limited to 20 tasters
, and there are
only five spots left
(
RESERVE HERE
)! This first tasting will include wines from a top Chateau in Bordeaux, a benchmark Single Vineyard Napa Valley Cabernet, the top Chardonnay from New Zealand, a Premier Cru Chablis, wine from the Margaret River wine region, a top Single Vineyard Russian River Chardonnay and a Sicilian Chardonnay that is just insane! Space is limited to 20 tasters, and there are only five spots available! Check out the full season and details
HERE
.
March 14 will see the release of the
2015 Boneyard Package
and there is still time to purchase the
2014 Boneyard Package
which will ensure you an allocation of the 2015 release. We'll be offering any available packages to those who purchased a 2014 pack, so the best way to ensure you get this year's package is to purchase a current Boneyard Package
TODAY
.
Also, we'll be testing out some menu ideas created by the
Wine Kitchen
the weekends of 2/14-2/15, 2/28-3/1, 3/14-3/15, and 3/28-3/29. So come on out, grab a nosh, and give us some feedback as to what we should look to serve this season in the Bistro!
We've also developed some very cool themes which we will cycle through in our
Premier Tastings
held every
Saturday at 1 pm and 4 pm
. More
INFO HERE
. If you have yet to enjoy a Premier Tasting in the upstairs Dining Room, you really should do yourself a favor and book a spot
TODAY
! Limited to 12 tasters, these tastings are intimate, informative, and inspiringly delicious!
But there's really no need to wait for the weekend to come see us. Play some hooky from work and see what our mid-week seated tastings are all about. What better way to spend a Wednesday in winter than at the winery… Tarara, that is! Hope to see you all soon!

~ Cheers!
---
In the Club
In order to better serve our Vine Club Members, we have changed up the Vine Club Lounge to exclusively offer bottle and food service, rather than normal tastings. It has always been our goal to be able to provide our Vine Club Members with a space to hang out and relax in on Sunday afternoons, away from the hustle and bustle of the tables downstairs, and this change will enhance our ability to do so.

Starting this past weekend, we began conducting all tastings downstairs, after which members are welcome to move upstairs to enjoy the afternoon, some good wine, and good times. Members are also welcome to bypass the tasting and after checking in at the front desk, head upstairs to relax with this bottle and table service.

We would still ask that all guests be 21 years of age (no children please) and that no outside food be brought upstairs to the Lounge.

We hope to see you all out here at the Vine Club Lounge very soon!
---
At the Show
The 2015 Summer Concert Series lineup is almost finalized and will soon be unleashed on an unsuspecting public. All we can say is that this year is all killer, no filler! Get ready to rock!

2015 Concert Season Passes are available for purchase for just $100. Each season pass is for two guests and Vine Club members receive 50% discount! So if you have a couple of kids you'd like to bring, or neighbors who like to tag along, grab a Seaon Pass and enjoy all the shows on the cheap! See you out at the Concerts!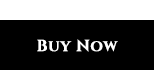 ---
In the Vineyard
This is a great time of year to both look back at what has worked and what hasn't the past few years, but also to educate ourselves about how to be better in the future. For the most part our team is working diligently on one of the most important yet well understood tasks for our vineyard, pruning. We are also outlining our new blocks for planting this coming year, ripping and tilling the vineyard and planning new methods for our quest to be more sustainable each year than we were the last.

We just got our orders all set for some more blocks of wild flowers that we have found great for bringing beneficial insects to the vineyard. We have also placed our order for our next wildlife experiment to help the vineyard. This year we will try out some Runner Ducks that will assist in eating pests. Each task we take on is to better understand our site or to ensure its health for many years and we believe these are just a couple more steps to help both.

While we fulfill these tasks and wait for the true 2015 season to start, we also ship our Vineyard Manager Kevin away to learn more about what happens around the world. Just this past Sunday we sent him off to New Zealand to enjoy and learn from his second Southern Hemisphere harvest. Both Australia and New Zealand are incredibly progressive wine industries from which a lot can be learned. We can't wait to absorb the new knowledge Kevin will bring back this time.
---
In the Cave
Well we are still having fun. While it is not a time of year that there is a lot to discuss, it is a time of year we enjoy because the wines from the prior year start to show off. As we bottle up our early release wines in February, we also start to turn our efforts to understanding our young 2014 reds and barrel-aged whites.
Our goal is to understand the base of each of our blends by mid-April so that we can get them together to better integrate with additional time in barrel before next year. The wines have just finished malo-lactic fermentation in many cases, and are now ready to meet their friend and go into lock down. It is now we also finally get the whole picture on what the vintage may end up being.

For the next few weeks we will be pounding through barrel by barrel to take notes so that we can report back on our true analysis of the vintage. What we tasted earlier showed great depth, balance and power. Now we will see if that keeps going.
---