---
Autumn Beckons and Calls
Without a doubt, this is a magic time of year, when every day brings a new haul of grapes to the crush pad and the sweet aroma of grapes fermenting fills the entire Tarara Tasting Room. A brisk breeze, beautiful colors on the trees, and the promise of a bountiful harvest puts everyone in a mood that can only be described as a peaceful frenzy. Is that even possible? Yes, yes it is! With Halloween on the horizon and the Big Three holidays on deck, we're more excited than ever to close out the year on a positive note and continue to build upon the legacy of Tarara. Check out what's been happening in our wide world of wine and let us know what's been happening in yours!
---
In the Vineyard and the Cave

It's peak season in the Cave right now as we are just beyond the mid-point of harvest. This means we have a lot going on between picking decisions for what's left, fermentations, cap management, barrel work, etc. It is long hours and hard work, but most of all it is a ton of fun.


So far the season is almost what was expected. The mid-season ripeners like Merlot, Chardonnay and Viognier are all in (except two small blocks of Merlot) and are looking to be some of the better quality picks we have seen. With the late start to the season and the cool summer, we knew it would be a late start to picking and it was. This pushed these mid-season ripeners into more fall conditions with cooler nights helping hold better acidity than we have ever seen. The flavors are ripe and elegant. We are still waiting on the Cabernet Sauvignon and most of the Cabernet Franc, so please do your rain dance and think warm thoughts (no frost allowed). The fruit is very healthy this year as Kevin did an incredible job keeping the vines healthy all year. If Mother Nature will cooperate, we could even see some harvesting in November with the later Cab picks.


We have also picked the Tannat from Tranquility and it is a beast. It is certainly Tannat and certainly a cool vintage version with huge austerity and astringency that will come in handy while blending. The flavors are incredible as well, so as long as we tame the beast it will be a great asset.


All in all, so far this harvest has been like that last several. Just good friends hanging out on a crush pad doing what we love. What more can you ask from a job than to come in, pulse and punch down some killer reds, stir some elegant whites, and groove to whatever funky tune Tim (aka Wicked Contender) and Kevin (aka Vulgar Leader) select. We can be an eclectic bunch. My music choices are by far the best though :). So back to work and next time we chat hopefully I will be able to give a full breakdown of another great vintage. Cheers! - Jordan (aka Smilin' Mastermind)

---
In the Retail Room

While summer has come and gone, the feeling of the season never leaves the environs of the Retail Room. Everyone on the floor is super-excited and always ready to ensure that an awesome time is had by all! We are always changing up our offerings and look - whether it's our ever-evolving selection of Library Wines, new wine-centric jewelry for the ladies, delicious chocolates, or Hubert family-created pieces of art, there is bound to be something new since you last visited. Oh, and the wine is tasting better and better and better!


I guess I'm personally excited about heading down into the cave every week to see what goodies I can dig up to sell in the Library. I kind of feel like an archaeologist or archivist, finding older bottlings that were either one-offs, special offerings, or anomalies, as well as those gems that I remember tasting upon first release (like the 2005 Meritage or 2009 Honah Lee Viognier) and wondering how they'd taste in 8 years or so. Well, now you and I need wonder no more! As I've mentioned to everyone who has the patience to listen to my ramblings, our Library is always changing depending upon what we've managed to uncover. If there's ever a particular wine you're looking to find, just shoot me an

email

we'll contact you when and if we dig it up.

If it's been a while, we invite you to come out and spend some time with our knowledgeable, engaging, and über-friendly staff, whether it's at our weekend General Tastings, our seated weekday tastings, or our limited-seating


---
On the Streets

Greetings, Team Tarara! It's been a while since I've said hello. Lucky for you, I'm back to wax poetic about trade sales and events and other happenings (right, Bryan?). Since it's October, there is no shortage of things to talk about. Where to start?


First, as most of you know, October is Virginia Wine Month. Yep, it's got its own month! It's kind of a big deal. Seriously, October is always fun for me because it means I get to travel all over the area to promote Tarara through wine dinners and onsite tastings at wine shops, hotels, and events at some really cool venues. Just this past week, I was in Richmond meeting with some new restaurants downtown and providing tastings at Whole Foods. Last Thursday, I was fortunate enough to be invited to participate in "Chefs Take A Stand," a spectacular culinary fundraising event in DC, the proceeds from which go toward the prevention and aiding of victims of domestic violence. I had the chance to mingle with a lot of great, talented ladies (including Carla Hall of Top Chef and The Chew), and it was all for a wonderful cause, so it really couldn't get better than that! Then over the weekend, I made my way south to introduce our wines to the colonial crowd at the Williamsburg Pottery's Fall Food and Wine event. And if you missed any of those, don't you worry. You can still get it on some Tarara road-show action. I'm going to be somewhere different just about every day this month. Check out the

sidebar

to see where you can find me!

But first, more about those tastings….I don't know what your favorite Tarara or Boneyard wines are these days, but I can tell you what your neighbors seem to be scooping up in other parts of the DMV. My exact words to Bryan were "The Boneyard Red is killin' it." It's drinking really well right now, and it also happens to be perfect time of year to make that transition to reds. At all of the tastings I've done over the last few weeks, that seems to be the most popular, especially this past weekend in Williamsburg. With that said, the DC crowd really seemed to enjoy the darker, earthier 2013 Cab Franc. In Richmond, the white wines were selling like crazy, particularly the Charval. However, in general, I've started to see the almost-like-clockwork shift to the oakier, fuller-bodied 2012 Chardonnay over the last few weeks. After all, people need something to pair with all of that comfort food coming their way. It just seems like the right thing to do!


One last thing that I want to mention before I leave you – I've got some holiday tastings coming up in the next few weeks, and I want to make sure you don't miss out. I know it's not even Halloween yet, but it's something to start thinking about. If you're company, civic group, HOA, etc., and would like to do something special to celebrate the end to a great year, please let me know. I would be delighted to work with you to put together the perfect, customized on-site tasting event for you at your office or other venue. Along those same lines, if you want to show your appreciation to your all-star staff or MVP clients with a great bottle or a private label, or if you really just want to make sure your bar is well stocked at your company's holiday party, I can help you look like a hero! It's what I do!


That's about all for from me for now. As always, please reach out to me anytime if you've got questions about upcoming tasting events or where to find our wines, or if you really just want to see how my 2 dogs are doing. They're doing great and getting themselves into all kinds of mischief, by the way. I hope to see you all over the next few weeks…if you can find me. Cheers! – Sonya


---
In the Club
| | |
| --- | --- |
| | |
Have you heard about Tarara's Vine Club? Our vine club members have exclusive access to Tarara's Great Room on Sundays where they are able to enjoy a wine tasting in quiet comfort and meet other club members with a dedicated staff member to assist with purchases. Vine Club members also enjoy the convenience of having wine shipped direct to their door each quarter. Or they can stop in for a wine tasting to pick up the current Vine Club wine release, exclusive wines that are only available to Vine Club members! We've also been known to do some crazy things – last January our Vine Club members had the opportunity to create their own blend and the winning team will have their wine in the 2015 wine releases. How cool is that! Hear what our members have to say!

As wine club members for over 2 years, we have thoroughly enjoyed the great wine, beautiful scenery, and the fabulous people that work there. We have had the pleasure of meeting Margaret who treated us more like family than guests in her home. We have also had many great times at the summer concerts. We continue to bring our friends and family to the winery and they love it as much as we do.

Looking forward to more great wine and times ahead.

Sincerely ,
Rick and Mona Reid

Join in the fun today! Cheers! - Kim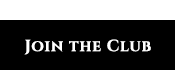 ---
Socially Speaking
If you haven't had a chance to check out our social media, now is a great time! We're on Facebook
, Twitter
, Instagram
, YouTube
, and Tumblr
with photos, videos, news, contests, upcoming events, and just plain fun stuff. Just click the icons! We even have a



In this Issue:
---
Our Vine Club
Our Vine Club members benefit in a so many ways—from exclusive events to early release offerings and super-special deals. Check out what's going on in our Vine Club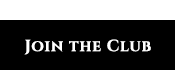 ---
Upcoming Events
---
Super Special Chardonnay! MCMLXXXIX!!!

If you made it to our Fine Vine Celebration earlier this month, you received a very special bottle of single vineyard Chardonnay,

27 cases of this juice especially for our 25th Anniversary and have just 10 cases available to purchase. First come, first served! This is an elegant, sublime Chardonnay that, while young, will age gracefully over the next decade. This delicious bottling really speaks to the quality and age of the vines from which it comes, also paying tribute to the foresight and vision that Whitie and Margaret had when planting those first vines here at Tarara. Ask Margaret, they were planted just in time! Hurry and get some while you can, this is a once in a quarter-century wine!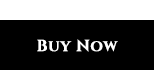 ---
Can't Make it to the Tasting Room?

No worries! If you live in any of

and drop us a line about our Library Wines if there's something you're interested in procuring! If we have it in stock, we'll be more than happy to put it in your stockpile!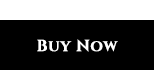 ---
Get Some! Boneyard Syrah!

Check out this week's

(rated Cellar Selection by Wine Enthusiast) is to join the Boneyard Club! Get in on the ground floor, space is limited!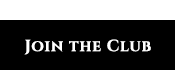 ---
We'll be holding our annual Holiday Open House onThursday, December 4 so save the date! With complimentary tastings, and just a few surprises, this is how we kick off the holiday season right! Make your
---
Talk To Us
We love to hear from you! Whether it's about wine, truth, or the pursuit of happiness, we're always interested in what is on the minds' of Tarara's legion. Drop us a line anytime!