---
Wine Enthusiast Ratings
They like us, they really like us! We received some excellent news from the Wine Enthusiast ( 88 points, making it one of the top three WE rated Cabernet Francs ever from Virginia! And one of those other top three was our 2010 Cabernet Franc, giving us two out of three of the highest rated wines! We feel that this speaks to the quality of wine that is being produced and the exciting future on the horizon. After Epicurience Virginia, we only have 5 cases of 2012 Cabernet Franc left to sell in the Retail Room, and we are opening this inventory up to online sales - first come, first served, so get it while you can!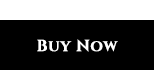 Have you ever enjoyed the aromas of a wine that is"brooding like midnight"? Our partner 90 points and Cellar Selection! What what!! It's still available, but the only way to get some is to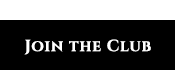 ---
25th Anniversary
We are 25 years old and we want to celebrate! Check out our

think about missing our second-to-last concert of the season on September 20th. This is our25th Anniversary celebratory concert and it is sure to set a new standard of awesomeness at Tarara! We've got (guess what kind of music?), a laser show, flame throwers and much more. Seriously, this is going to be insane and is not to be missed. With a 7:30 pm start time instead of the usual 6 pm, this truly awesome show will go on later until 11 pm so we can get the full effect of the show. Don't miss it!
---
Fine Vine Celebration
Continuing our 25th Anniversarycelebration in elegant style, our flagship Fine Vine Celebration is taking place on Sunday, October 5 from noon until 4 pm. This five course wine and food pairing will tantalize your senses and excite your palate. Check out the full menu
---
Pssst... They're Coming!
Even though it's still 90 degrees outside and it seems far away, the holidays will be here before you know it. Now that vacation is over and we're all back to work, it's a great time to start thinking of all of those professional contacts who send you work and help you get your work done throughout the year! What better way to show your appreciation to them than with a gift from Tarara winery. Whether it's a thoughtfully selected and beautifully presented bottle of artisan wine for everyone in your department, a private label celebrating your business and all of its achievements, or a special wine tasting event at your company holiday party, we can help you make the season bright! Contact
Sonya Farrell
, Trade and Corporate Sales Manager
, for more information.



In this Issue:
---
Our Vine Club
Our Vine Club members benefit in a so many ways—from exclusive events to early release offerings and super-special deals. Check out what's going on in our Vine Club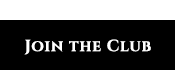 ---
Events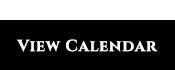 ---
Blogs
Check out what's happening at Tarara! Our resident prolific blogger has been moving across the keyboard with two lightning-quick fingers, making sure that we're all kept in the loop!
---
Got Recipes?
Well, let's have 'em! Submit your favorite wine and food pairing recipes
---
Shhh... It's a Library!
We have dusted off cases and explored the cave once again, with the fruit of our labor being an exciting selection of
Library Wines
on display in the Retail Room. Come check it out! Remember our Viognier 2011 or Three Vineyards Chardonnay 2010? How about Tranquility Red 2009 or Nevaeh Red 2008? You can revisit these beauties as they are all on the shelf right now! They are limited, though, so hurry in and grab 'em while they're still around! Is there another wine you're looking to find?
Email us
and we'll contact you if and when we dig it up for availability. And check out how these Library Wines have aged and the difference between them and wines still in the barrel at our
.