---
Summertime Summertime Summertime... (well, close enough!)
We're so close to Summer that we can taste it! While technically still Spring, we've already been grilling and chilling as if it's July 18th. It looks like we have finally launched into some nice consistent weather, and if the rest of the summer is like anything they are saying, this should be a banner year for the growing of the grapes! It's also the best time of year to grab some friends and head to the winery. Whatever your needs and wants, we've got you covered! Come visit us for an relaxed seated weekday tasting, a lively time on the lawn, or a chill Friday evening on the deck. Come visit and see what's happening! Cheers!
---
In the Retail Room
We've got lots of happening in the Retail Room, starting with some cool new wines! Now on the Tasting Menu is the Boneyard's
2013 Unrefined White
and
2012 Unrefined Rose
- both delicious and just in time for the Summer! We've also released six wines from the new
Killer Cluster
label. These wines are, duh, killer! Come out to the winery and grab some so you can be one of the first to try this tasty juice. Can't wait that long? Get yours
HERE
!
---
Next
Wednesday, June 17
(6-9ish pm)
marks the third session of our
2015 Tasting Series
with Jordan, and this one is going to be super-Summer-special! Come out to celebrate the beginning of the season with a special tasting of Summer Wines
(
MORE INFO HERE
). Afterwards, our resident Grillmaster/Winemaker will treat the crowd to house specialties on the deck, as we enjoy the longer hours of daylight. There are only a few spots left, so don't miss out! Check out the full season and details
HERE
.
---
Long View Gallery
1234 9th Street NW
June 18, 5:30 pm - 9 pm

With over 20 wineries in attendance, this promises to be really awesome, with Rhone varietals and blends wall to wall!

BONUS: Just for our fans, there is a special offer code that will discount VIP tickets and General Admission tickets! Use promo code "Tarara" to save $18 off the VIP ticket (discounts VIP tickets from $90 to $72) or $10 off the General Admission ticket (discounts GA tickets from $55 to $45). We hope to see you on June 18!
---
And don't forget that our
Friday Night Flights
on the Deck is in full effect! It's the perfect way to start your weekend off on the right note - aromas of apples, dark berry fruit, subtle oak and hints of vanilla! We've got flights of whites, reds, and mixin-n-matchin reds and whites, bottle service, food created by the
Wine Kitchen
, bumping music, and an all around awesome atmosphere. Come out and get in on the fun! Trust us, you won't regret it!
Want to taste some wine in a relaxed, elegant setting, overlooking a gorgeous property? Well, check out our
Premier Tastings
every
Saturday at 1 pm and 4 pm
. Each Premier Tasting is limited to 12 tasters so book a reservation today! Don't forget, Vine Club members receive 50% off the tasting price. Contact us
HERE
to book a spot. Hope to see you all soon! Cheers!
---
In the Club
Our
Vine Club Quarter 3 Release Party
is this
Saturday from 4 - 6 pm
at Lakeside Pavilion, and we invite all Vine Club Members to join us before the concert!
Peter Roebuck
will be tickling the keys and we'll be pouring some new wines as well as a pre-release sneak peak at the sublime
2013 Nevaeh White
. Come out and mingle with your fellow Vine Club Members! It's sure to be a blast! Oh, yeah, and it's free!
---
At the Show
The
2015 Summer Concert Series
kicked off last weekend and all agreed that
Kanye Twitty
rocked! Check out some of the feedback we heard:
"The band tonight was awesome!!!"
"We allllll loved them!"
"We want them back!"
Next up:
The Freddie Long Band
, perennial fan-favorites and bringers of rockin' good times! And the
Boneyard
is taking over! It's a beautiful way to spend your Saturday evening, so grab a blanket and the lawn chairs, and head to the Concert!
Check out the full lineup
HERE
. All killer - no filler!
Remember, if you're a Vine Club member, you get a two person season pass for $50 – perfect for bringing and entertaining the in-laws, neighbors, out-of-town visitors, or 12-year-old kids! Get your
2015 Summer Concert Season Pass HERE
! It's gonna rock and roll all night (or at least until 9 pm or so…)
---
In the Vineyard
This is such a cool time of year (well hot, but super fun). The vines are going gang-busters and for the first time in several years our jaws are dropping at the amount of fruit that seems to be on the vines as we finish fruit set. A lot of critical decisions to overall fruit and therefore wine quality are being done right now. Many of these tasks are done differently if at all winery to winery. Here are some of the key things we are working on at the moment and how we do it.
Shoot thinning – while we don't have a lot to do in our vineyard since we do not have a vigorous site, our vines are getting a little older and we are primarily cane pruned, there is still some to be done. It is all about attention to detail and making sure that each vine is in the perfect place for success in growing the best fruit. We tend to aim for one shoot to come up from the cane every 5-6 inches. In more spur pruned vineyards multiple buds are generally left per spur, so shoots need to be pulled to not over-crop and over-congest the fruiting zone and foliage. It helps dramatically with air flow and therefore is also a far more sustainable practice as one extra piece to help minimize any materials needed for pest management. This is turn also helps maintain a healthier vine.


Pest scouting – I like to think the days are gone when people work simply off a calendar and apply chemicals because they did it that week last year, but unfortunately they are not. It is important to get out in your vineyard and become intimately knowledgeable about your vines and the surroundings. You should ensure you see evidence or understand pressures before doing anything to the vines with foreign substances. One of the most important things a wine-grower needs to be is be in the vines and see all the day to day changes to make the best decisions that will be different every year, every season.


Integrated Pest Management and Soil Management – This has started to become fun for us and one of the things that separates us from many vineyards around here. We don't wait to see if something works to try it and we always aim to be better stewards of the land. Accepting that we will have issues with something like Japanese Beetles and simply killing them with spray is unsustainable, and in our opinion wrong. It is our goal to find a better way to develop the overall ecosystem in our vineyard to manage these types of pests. We now get to see ducks running around out vineyard and beautiful flowers surrounding the rows. It makes for a happier place, brings in beneficial insects and helps keeps the bad minimized. In the same vein we simply got sick of seeing a row of death from use of herbicide. We knew it was not the best way to maintain a healthy vineyard or the health of those around us. We have now employed what is done all over the world. We didn't have to re-invent the wheel, just use it here. We now rotate our rows cultivating and each year replenishing the soil with rye so not only are our roots getting more oxygen and we are minimizing compaction but we are also eliminating the need of yet another costly and dangerous input to the vineyard. We look at our vineyard not as something that grows grapes, but a great piece of land that we want to maintain great health not only for us but for generations behind us.


Shoot Positioning – If there is one thing our vineyard crew probably gets sick of is our overwhelming demand for precision in shoot positioning. It seems like a ridiculous task but is one with some of the greatest impact. The easy approach is simply to make sure shoots are simply tucked into wires and move on. Here it is a constant push to make sure every one of those shoots are perfectly upright and never crossing. This it to make sure that we always have great airflow and as the fruit matures it is all in a perfect line for our leaf pulling to ensure that we have even ripening across the entire vineyard for making the best wine.
Our next big tasks that we will be tackling are hedging, as the vines are starting to get up well beyond our top trellis wires, and gauging the true quantity of fruit. We know so far this year looks like the most generous crop in years, but that only means we will likely have to cut a lot of it off. We can't get greedy just because it is there. Sure, there is a balance that needs to be found with fruit, but too much yield simply does lower the overall concentration and with later ripeners will make it even harder to get that fruit ripe. Our goal is usually 2-3 tons per acre and if I had to guess right now our vineyard is easily pushing 4-5 so there will be lots of work to do.
---
In the Cave
Let's just say we are excited. We have put our 2014 red blends back to barrel and they will now age gracefully for another year or so. They are phenomenal. That said, what really also has us going is the wine we just blended or reblended to get ready for bottling.
Our Single Vineyard Reds from 2013 and Nevaeh White 2014 are blended and about to get ready for our August bottling. There is one good news / bad news situation. There will be no 2014 Tarara Chardonnay. After tasting and tasting we simply couldn't. So there is the bad news. The good news is that it was soooo good and a perfect representation of Nevaeh that all of the Chardonnay had to go into our flagship bottling. The wine just has such incredible elegance as well as intensity. It is refined, pure and complex. Simply put, it is mind-boggling good. With that, there will be more Nevaeh White than ever before….Hooray!!!

Aside from that fun work we are now just starting to get ready for the 2015 vintage. Our barrels are ordered and we are getting the cellar organized. If the weather keeps trending how it is we will want to be ready because it could be great. Cheers!

---



In this Issue:
---
This is a super-exciting new
Tasting Series
that we are certain will sell out soon! Join Winemaker Jordan Harris on the 3rd Wednesday of every other month for a unique tasting experience. Each session features a themed focus and survey of wines from all over the world.
Seating limited to 20 persons.
$75 per session
- or -
$265 for the remaining 4 sessions
6-9ish pm
Next Session on Wednesday, June 17
Casual light fare will be served.
---
Upcoming Events
---
The
Quarter 3
wines for our
Vine Club
are out and on the loose! If you're still not a member, join the
Vine Club
today! Check out what's going on in our Vine Club
right here
. Join in on the fun!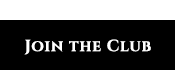 ---
2015 Boneyard Packages!
The 2015 release is now available so get in while you can! We only have 38 of these Packages left, and there will be a waiting list in the very near future for the 2016 release. The 2015 Boneyard package includes the
2010 Syrah
(single bottles now SOLD OUT!), rated
90 points
and chosen as a
Cellar Selection
by Wine Enthusiast. They describe the aroma as "brooding like midnight...", but don't take their word for it - check it our for yourself!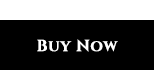 ---
Can't Make it to the Tasting Room?
No worries! If you live in any of
these states in green
, we can ship your favorite Tarara or Boneyard wine right to your door! We know what it's like to be stuck at home with no way to visit Tarara in the near future, and we can't have that! Check out the goods in our
online store
!
---
Library Wines
Our Library Wines have been such a cool way to personally experience Tarara's history in the best way possible - by tasting wine! We're uncovering more cool wines every week - 1990 Cabernets, 1993 Reserve Cabernet Sauvignon,
2010 CasaNoVA (rated
90 points by WE
),
- just to name a few.
Contact us
if there's anything you're particularly looking for and
sign up here
to receive emails about our ever-changing Library selection.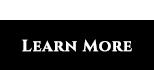 ---
Talk To Us
We love to hear from you! Whether it's about wine, truth, or the pursuit of happiness, we're always interested in what is on the minds' of Tarara's legion. Drop us a line anytime!
---