---
November Rain? Nope! Just a Gorgeous Beginning!
No tricks or gimmicks here - the last day of the 2014 Harvest began with the sublime, as the rising sun illuminated the sky over Shadow Lake. Truly breathtaking, this is surely an omen of very good things to come! So grab a glass and give a toast to the hard work that results in so much joy! As they say, 'tis the season! Cheers!
---
In the Vineyard and the Cave
The dust of harvest will soon settle. We officially brought in our last grapes on October 28th. It was a Syrah and it got in here about one hour prior to the rain event that ended harvest as far as we are concerned so we were pretty thrilled. Essentially we ended harvest with a bang. It was a very late season so in our last three days we harvested most of Tranquility Cabernet Sauvignon, all four sub blocks of our Road Block Cabernet Sauvignon, Road Block Cabernet Franc, our two sub blocks of Road Block Merlot and, as mentioned, Syrah. Now the cave smells like a dream. In fact with the morning stillness it engulfs the entire winery and main residence. I sure will miss it when it's gone by next week.

So, what does this all mean? It means I can finally declare the 2014 vintage as being a great one. I feel a little like I am a Bordeaux winemaker in that I seem to declare every vintage as being better than the last. The reality is that given our relative youth it really is true except for 2011. We are continuously fine tuning our vineyard and winemaking practices to match our sites. Each vintage is better because we have more knowledge and therefore hopefully do a better job. If you are not moving forward, you are moving backwards in my opinion.

Anyway, with that said 2014 really is special and has been my favorite vintage to deal with since coming in 2007. The only year that might contend with it was 2007 but for different reasons. We really thought the late bud break was going to mean tragically under-ripe Cab. We are happy to say that is not the case. The vineyard being in the best shape it has ever been (thanks Kevin), the great sunshine, cool weather and fairly dry year all worked for us. What was also a great help was frost coming about a week later than normal. In the end we were able to get an additional 10-15 days at the end of the growing season for the later ripening varieties. On top of that the cool weather allowed us to hang Merlot, Chardonnay and Syrah much longer and get incredible results. In the end, we don't have a single block that I am disappointed with. Sure some are better than others, but all performed above average. Even our least favorite blocks came through this year with some stunning concentration and flavor development. What will be a lot of fun is blending this year. If I was a betting man I would guess we should be able to make great volumes of our flagship Nevaeh and Tranquility bottlings.

In the end I sum this vintage up as one of elegance, complexity and structure. It will certainly not be the hedonistic 2010 vintage which in my opinion is probably good. I love the 2010 wines, but this year will be a true transparent expression of our great sites, Nevaeh and Tranquility. The flavors are pure and expressive. The cool weather led to fabulous acidity while the longer hang time at harvest time is showing silky but abundant tannins. Overall the wines should show seamless qualities structurally, they should be great food wines and will likely be very long lived. I am truly excited about the vintage.

Another huge plus is that we only had to work in the rain once and for the most part Kevin, Tim and Patrick allowed me to listen to my music on the crush pad. It is the most time I have spent in the cellar in quite some time and I loved every second. A special thanks to our team. Without Tim, Kevin and Patrick the harvest could have been very different but their hard work helped make these incredible grapes into incredible wine. Now we will get to chill out, open a few bottles ourselves, roast a pig (or something) and enjoy what is left of this beautiful fall.

Cheers! - Jordan

---
In the Retail Room
We are all buzzing with excitement as we near the end of 2014, preparing to end the year with a bang! During the week, we've been showcasing our seated tastings, which has been a huge success, and on the weekends we're still rockin' and rollin' in the Tasting Room. Always a good time to catch up with friends and hang with staff, shoot the breeze, and see what's what. And a really cool way to do just that is at our
Annual Holiday Open House
on
Thursday, December 4, from 6 – 9 pm
. This year we will be showcasing our Riedel stemware and decanters, as well as pouring some exclusive Tarara and Boneyard wines that are not long for the floor (as we like to say). This promises to be a blast, so head on out!
We've also managed to put together some super-limited vertical three packs that are sure to make the holidays even more festive! Taste your way through the vintages with a survey of
Charval
(2010, 2012, 2013),
Cabernet Franc
(2011, 2012, 2013), and
Nevaeh Red
(2008, 2009, 2012). These packs have a bottle of each wines' current vintage, as well as two past vintages. This is the perfect way to gain that experiential knowledge of how much vintage matters, and of the common thread that weaves through each release. Order these
online
or in the Retail Room (while they last!).
We hope to see each and every one of you in the Tasting Room very soon!

Cheers! - Bryan

---
On the Streets
In a nutshell, this past October was both the shortest and longest month of my life. I love Virginia Wine Month. It's kind of like Christmas for us. With that said, I'm always glad to be able to step back, take a deep breath, and relax when it's all over! This October, we poured and spoke at 17 tasting events and dinners all over the state, threw quite possibly the best and most memorable Fine Vine bash to date, and represented Tarara at the Virginia Wine Summit in Richmond. And, boy, are my arms tired!


I love meeting new people, and this month I really hit the jackpot. It's always fun to see the reactions of people to our wine in different markets. My favorite reaction is "Wow, this is from Virginia? I never would have guessed it. This is great!" It's my favorite for a couple reasons: It's awesome to know that our stuff is really resonating with a lot of people. But it also opens up the discussion that people really seem to be surprised that Virginia is capable of producing such good juice. On the one hand, lots of people are pleasantly surprised, which is neat. But on the other, it's almost shocking that people are SO surprised. Grapes DO grow lots of places, after all. The logical side of my brain knows it's just a matter of educating people about wine. I love to tell people that it's OK if every wine you taste doesn't taste like it's from California. Quite frankly, it would be really weird if it did. French wines don't taste like California wines, and there's certainly nothing wrong with that. Italian wines don't taste like French Wines. Spanish wines don't taste like Italian wines. So why are people so shocked that Virginia wines have their own distinctive characteristics? That's not to say that people shouldn't have their own preferences regarding style, flavor profile, etc. You like what you like, and that's cool. Go with it. But be open-minded! Try and appreciate new stuff! My goal when I'm out there introducing our wines to new, adventurous aficionados is to tell the story of our wines, including what makes Virginia different from the rest of the wine world. After all, differences can be good. And good is good – regardless of where it comes from.

Just an FYI while I'm on the topic, my other favorite reaction from people occurs when they try our wine and absolutely love it…until I tell them it's from Virginia. At this point, they say "Oh…(long pause)…well it's not really my thing." It's hilarious, and it doesn't make any sense at all, but it happens all the time! But I digress. I could do a whole post on that, but I probably won't.

Needless to say, I had my work cut out for me this month. I made some new friends, converted a lot of skeptics (and failed to convert a few hardliners, but that comes with the territory), and ran into a lot of devoted club members who followed the Tarara road show from place to place! All in all, it was a great month. Only 11 more months until the next one.

Until then, I've got more events lined up, and some holiday tastings to plan with you. I hope to chat with you again soon!

Cheers! -Sonya


---
In the Club
November is a great month to reflect and remember all we are thankful for ….
Thank you to everyone who attended the concerts this past season. It was our pleasure to bring music and Tarara wine together for you to enjoy. We are planning for the 2015 season – we'll be bringing back some old favorites in addition to new bands to add to our lineup.

And many thanks to our Vine Club members - whether you've been a member since 2006 or new this year. We have enjoyed our times together sharing Tarara wine and look forward to seeing you over the holidays.

Cheers! - Kim

---
Socially Speaking
It's officially holiday time. For me, that means getting out the word about what we've got going on for the holidays, including our upcoming events, fun wine releases and gifts, where we'll be pouring around the area, and more! It's a great time to like us on
Facebook
,
Twitter
,
Instagram
, and
Tumblr
, so you get all the latest news and releases (before they're gone)!
Cheers! - Shawn

---



In this Issue:
---
Save the date! Our annual Holiday Open House is on
Thursday, December 4
from
6-9 pm
, so come one, come all! With complimentary tastings, and just a few surprises, this is how we kick off the holiday season right! And it's
FREE
!
---
Upcoming Events
---
Our Vine Club members benefit in a so many ways—from exclusive events to early release offerings and super-special deals. Check out what's going on in our Vine Club
right here
. If you aren't already a member, what are you waiting for? Join today!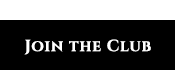 ---
Looking For The Perfect Gifts?
Look no further! Membership in either the
Tarara Artisan Vine Club
or
The Boneyard Club
is the perfect way to show how special someone is to you. Both of these clubs have
limited availability
, and each will not be open forever! With exclusive wines in each shipment, our
Artisan Vine Club
members also receive 15% off wine purchases, complimentary tastings each quarter, and first dibs on limited releases! Give the gift of
Artisan Vine Club Membership
today!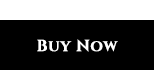 The 2014
Boneyard Club
package comes with 8 wines, including the
2010 Syrah
, described by Wine Enthusiast as "Brooding like midnight..." Yes!!! Oh, did we mention that it was rated
90 points
and chosen as a
Cellar Selection
by Wine Enthusiast? Imagine the look of awe and joy, when that special someone unwraps -
The Boneyard
!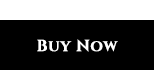 ---
Can't Make it to the Tasting Room?
No worries! If you live in any of
these states in green
, we can ship your favorite Tarara or Boneyard wine right to your door! We know what it's like to be stuck at home with no way to visit Tarara in the near future, and we can't have that! Check out the good in our
online store!
---
Library Wines
And have you heard about our selection of Library Wines leading to the Cave? We've got some really cool wines available -
2007 Meritage, 2011 Cabernet Franc, 2008 SuperNoVA, 1990 Cabernets
- what what!
Contact us
if there's anything you're particularly looking for and
sign up here
to receive emails about our ever-changing Library selection.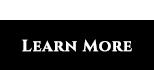 ---
Talk To Us
We love to hear from you! Whether it's about wine, truth, or the pursuit of happiness, we're always interested in what is on the minds' of Tarara's legion. Drop us a line anytime!
---