---
In the Retail Room
Next month is the next installment of our
2015 Tasting Series
with Jordan, and man, does it have a lot to live up too! The last session focused on Syrah / Shiraz, and was truly a palate expanding experience! As we celebrate the beginning of summer in June, the June Tasting
(
MORE INFO HERE
) is focusing on (what else?) Summer Wines! Afterwards, as the sun is up later in the evening, we'll be enjoying a good ol' fashioned Tarara grill out as we wind down the event. Yes!
These tastings are
limited to 20 tasters
, and there are only ten spots available for the next tasting on
Wednesday, June 17
(
RESERVE HERE
)! Reserve your spot early, this will fill up very soon! Check out the full season and details
HERE
.
Come out to the winery this coming weekend, Memorial Day, and enjoy the keyboard stylings of
Peter Roebuck
on the deck. An incredible talent who can play anything from the Beatles, to Pink Floyd, to Beethoven, to Herbie Hancock, everyone is sure to enjoy the day even more with his tunes! Pair that with some
Tarara wine
and food from the
Wine Kitchen
, and you've got yourself a weekend, yo!
Speaking of the deck, we kicked off our Friday Night Flights on the Deck last month, and it's been the perfect way to start weekends. With flights of whites, reds, and a mix-n-match of reds and whites, as well as bottle service, what more could you ask for? We've been pumping the music, kicking out the jams, and generally having quite the enjoyable time. Come out and get in on the fun! All the cool kids are doing it… Don't you want to be cool, too?

Want to taste some wine in a relaxed, elegant setting, overlooking a gorgeous property? Well, check out our
Premier Tastings
every
Saturday at 1 pm and 4 pm
. This month we are surveying the differences that terroir and vintage can have upon the influence of the wine. Each Premier Tasting is limited to 12 tasters so book a reservation today! Don't forget, Vine Club members receive 50% off the tasting price. Contact us
HERE
to book a spot. Hope to see you all soon!
---
In the Club
When was the last time you came in to enjoy the
Vine Club Lounge
? Well, that's too long! Come on out and enjoy a tasty bite created for us by the
Wine Kitchen
, relaxing upstairs with a bottle of wine as you while your Sunday away, recharging for the week. Musical requests accepted and piano ticklers welcome!
Hope to see you soon!
---
At the Show
The
2015 Summer Concert Series
kicks of on June 6th with the infamous
Kanye Twitty
!!! We are super stoked to bring some of the best acts around for your listening pleasure and hope you can all join us in the fun all summer long! Check out the full lineup
HERE
. It is, as they say, all killer and no filler!
Remember, if you're a Vine Club member, you get a two person season pass for $50 – perfect for bringing and entertaining the in-laws, neighbors, out-of-town visitors, or 12-year-old kids! Get your
2015 Summer Concert Season Pass HERE
! It's gonna rock and roll all night (or at least until 9 pm or so…)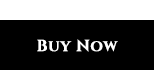 ---
In the Vineyard
Let's see, where to begin in the vineyard...
The first place to start is that our Vineyard Manager Kevin has finally returned from his stint in New Zealand, thank goodness. I love the vineyard, but this is the time of year that chaos is about to ensue.
Pruning – complete!
Ripping and tilling – almost done.
Wild Flowers – here and ready to be planted
Rye Grass – here and ready to be planted
Weeds – starting to grow already!
Runner Ducks – here!
15,000 new vines – here and in the ground!
Bud break – way too soon
Essentially we had about one month to finish all pruning, finish cultivating our rows, start under vine cultivation, plant our wild flowers, set up the new home for 50 ducks, plant grass where we ripped and tilled last year and dig 15,000 holes. Now it will start to get busy. This is the sign the season is upon us and we will now be chasing our tail for the next 7 months. The trick is that you always have to stay ahead of the vineyard which means seemingly endless days sometimes and absolutely an endless amount of work. The cellar work is completely meaningless if this work isn't done with the greatest of precision and quality.
Now some might be asking what the deal is with ripping/tilling, wild flowers, rye grass and ducks. I know this is not stuff you see much around Virginia vineyards but we are always looking for the better way. We are also in search of each piece that can help express our terroir. That is above all the most important step in our winegrowing philosophy at Tarara.

Most of our vines are getting older (first planted in 1987) and we do not have as vigorous a site as most. We need to make sure that our soils are not compacted and that our vines are getting oxygen. We also at this point want to ensure that they are not getting too much competition from young grasses and weeds. We also want to ensure that our vines roots are digging vertically and not staying close to the surface. In many vineyards in Virginia one of the biggest issues is too much soil moisture. This means the vines will not struggle or dig for water. It is easily accessed at the surface. That will limit the ability for the roots to dig and get further into the soils where for us there is a lot of limestone and minerality that we want to help develop in our wines. On top of that, the deeper the roots dig the better our consistency can be from year to year because there is less soil moisture variation in deeper portions year to year than at the surface. This is a huge step in terroir winegrowing and we hugely believe it to be necessary for our vineyard. We only cultivate every other row each year and alternate year to year. This gives us a row that is still easy to work in and gives us the opportunity to then plant rye grass in the opposite rows. This will in turn offer nitrogen back to the soil to help maintain a healthy soil for our vines. It is time we start thinking more about giving back as much as we take each year.
Ducks and Wild Flowers are for a completely different part of our philosophy. While we are firm believers that the word sustainable is the most overused word in the wine industry, we do aim to always ask, "Is there a better way to do this?" One of our goals is to minimize chemical inputs into our vineyard. Most vineyards in Virginia will use herbicide for under the vine growth, we look to use under the vine cultivation. Most wineries will struggle with insects and resort to a spray, we look toward natural predators. Wild Flowers bring in all sorts of beneficial insects that do not harm vines but do lower the populations of those that are detrimental to vines. We have been using them to great success now for a couple years, but we still feel there is more that we can do, so our answer to try this year is runner ducks that will feed off insects while also act as natural fertilization. Vineyards by definition if farmed conventionally are mono-culture which is essentially bad for the overall environment. Our goal is to foster a great eco-system in our vineyard adding great health to our vines while also being good stewards of the land. That is why we will constantly try to think of new "better" ways of farming our land.
---
In the Cave
I may sound strange to anyone not in the industry but this is really the start of the new vintage in the cellar. What makes it really interesting is it is also a critical time for many of the wines from the past vintage. Essentially this is one of the most important times of year when it comes to winemaking.
Looking at the past vintage (2014) we are just finishing up our initial blend decisions after months of assessing barrel to barrel. The young red wines (and some whites) have all finished their malo-lactic fermentations and are starting to show some of their true colors. Much like what we thought the 2014 vintage is very special. While many have said they had some struggles in 2014 with some of our new vineyard techniques and a couple fresh practices in the cellar we have our most consistently great vintage to date in our barrels. What does that eventually mean for you? It means this year we are actually making more of our flagship single vineyards than we ever have. So you will be able to get your hands on some of our top wines if you haven't in the past we hope. The over-arching style we are finding with the vintage is great concentration, very complex flavors, seamless textures and very age worthy. The wines are moderate in alcohol but with some of the most intense aromas and flavors we have seen. There is an elegance to the wines as well that make them never get tiring. Overall it has been a blast to taste these young vintages.
Now to look into the future, this is the time that we start planning the 2015 vintage. Through our tastings and experiments we are fine tuning our selection of new barrels we will bring in for this year. We are getting out into the vineyard and starting to get a first glimpse after the long winter and what our potential is for yields. We are starting to see the quality of the cane in the vineyard and get ahead of everything to ensure another great year. With this information we look forward to September and October and the wines we are hoping to make. We are getting everything in place and ready to go. It will take a few months for it to all come together, but every decision we make now affects our capabilities during the busy harvest season that believe it or not will be here sooner than you think.
While looking at the 2014's and forward at the 2015's we also have the final touches to be made on the 2013 Single Vineyard reds. They are now finishing up their elevage and ready for the final blending and settling before they will be bottled in August. It is the final steps in almost two years of work for us. As with any time in the winemaking process we can't afford to miss any steps. Attention to detail is critical. There is no hiding place for a mistake at this point.
Overall, while many think this is a time for rest in the cellar, this is really a busy time of year and soon we will also be getting the 2014 later whites ready as well. It is the time that we have both new beginnings and we see the light of our work over the past year and two years. Like all times of the year, it is a great time in the cellar.
---